Build your confidence so you can ride with pride.

Know the WHY, WHAT, and How and become a problem solver. .

Become the Leader your horse deserves.

Ride with certainty!
"Making Horsemanship Simple Online Course" Is Coming Soon"
At 3L Horsemanship, we will build your

Confidence

first!
If you don't have confidence, the techniques and strategies aren't worth a hill of beans.
There's two foundation's that have to be solid.


Your Foundation and The Horse's Foundation


I will build your foundation first.
Such as:
Confidence

Focus/Beliefs

Patience

The right mindsets.

Self Discipline




Now you'll have the mental skills to build a solid horse foundation.
Get started now.


"When you follow my program,
you will never say again"
.
I can't control my horse.

I just don't know what to do.

I am nervous the whole time I ride him.

My horse is stubborn.

I'm still paying doctor bills from the last time I rode him. I have lost my confidence.
If anything can put you in a bad mood, it's having to say those comments above, over and over again....
And really it's not the horse problem that ails you,
it's the not knowing what to do, that ails you."
Don't go another day with your problem,
because small problems grow into Big Problems.
And then Big Problems grow into "Big Bad Habits."
So let's get out of this dead zone and start NOW enjoying your time with your horse.
I understand.
I understand what you are going through and the emotions you are experiencing. I know this because, Heck I go through them too.
Every year, I work with hundred's of adults and children that are having the same problem's that you are. Because I care, I have spent thousand's of hours studying Human Psychology and Horse Psychology. I want to know the Why, How and What to do to help you to overcome these challenges in life. And to learn from these challenges, not only how to be the best horse person you can be but also How to be the best person you can be.
​
I have put together a program that will give you the
Self Confidence to achieve your horsemanship goals.
And you will achieve these goals within days not years.
We will accomplish this by starting with what I call
"THE ULTIMATE FOUNDATION... "
Your Foundation-Teaching you the mental skills that will build your confidence in no time.

The Horses Foundation- Building Trust and the relationship first.

Leadership Skills that will give your horse a sense of security, understanding and the needs he must have.

Mindsets that will keep you in a Positive State Of Mind and give you the Motivation to conquer any challenge that comes your way.

You will also learn;
The Triad - Focus, Language and Body Language.
This Triad is what will give you years of experience in a very short time.

And Much, Much More.

So let's start now on getting you and your horse aligned up.
"Making Horsemanship Simple Program 1 on 1"


The Ultimate Foundation...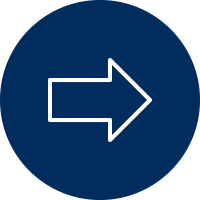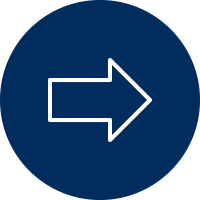 YES! I travel out of state. Send me an e-mail and I will send you the details.
Looking forward to meeting you and your horse.
"Making Horsemanship Simple Online Course" Is Coming Soon"
No more thinking you have to have year's of experience
Put yourself in a positive state of mind before you even get started.
This is the biggest challenge for people to conquer.
positive mindset

A clear mind

A plan
A positive mindset will get you moving forward without getting frustrated and giving up. When you have a positive mindset, it means you are ready to reach the goal today that you need to move your horse to the next level. I always make sure before I start that my mind is focused on the task that I have planned for my horse. If I was to start out working with my horse also thinking about something else then I would miss opportunities of communication from my horse saying that he understanding or not understanding what I am asking.
In my clinic, you will learn 3 Key skills that are the foundation for control, less resistance,& trust.
You will learn:
Horse Psychology-their 3 needs

Your Psychology- mental skills

Leadership- A good listener/problem solver
A "New Way" to learn-the
Why, What, and How to be
a Confident, Knowledgeable,
" All Around Horse Person."
Habits - Habits can be good or bad. The good habits is what you want of course.You see, sometimes you will be doing something wrong, and not know it. Or you could of been given some incorrect information that's causing problems you aren't aware of. At this clinic, I will change your bad habits to good habits. I promise.2. Find the Root Cause - You may solve the problem for a day or two, but if you don't know the root cause, the problem will come back.And we will find the root cause!3.State of Mind - If you aren't in the right state of mind, then you will cause lots of problems with your horse. Most of the time, people start out in a positive state of mind but within minutes it changes. At my clinic, you will learn mental skills that will always keep you in a positive state and moving forward.
There's other thing's you must know besides techniques.
How to Communicate and Understand your horse.
How to control your horse in a natural way.
How to be prepared and stay safe.
How to control your emotions and your horse's emotions.
Leadership Skills when you give your horse leadership, you give him a future.
Your success after you leave the clinic is important to me. It is my responsibility to make sure you achieve what you came here for and more. The next time I see you I want to hear about all the fun experiences you've had with your horse. Also, challenges that you have conquered with ease, that was hard for you to conquer in the past.

Here they are:
1.
About 6 years ago, my husband invited a clinician to Dacus arena in Brighton TN. We spent several hours with Larry French at the clinic. It was the first time I actually just sat and watched him...it was quite enlightening. I have not been around horses much, but have always been interested in learning more about them. Larry had never seen this horse before, and this horse and owner were definitely in need of some problem-solving. It was clear that Larry would take as much time as he needed, to help both the horse and owner.
And for me it became emotional... because I knew he wasn't doing this for himself, but for the horse and owner. He has been given a gift from God.
He uses this gift to help both animal and human understand each other. It really was a life altering moment, because I realize that there are people on this earth that are just born to help horses and their owners with their problems...and Larry French is one of them. It was an amazing experience that I'll never forget!
Leslie, Brighton TN.
These tools will give you control, and control will give you a safe ride.
A mechanic has tools to fix automobiles, a carpenter has tools to build a house and now you will have your tools to build clear communication with your horse.
These are tools you must master in order to avoid future problems and even serious accidents.
These are the tools you will learn to use in order to have clear communication with your horse.In a 3L Horsemanship Clinic, you will be able to use these tools, and you will learn their purpose and see their results.
So bring a tool bag because it will be full of knowledge, experience, and confidence when you leave.
And you will learn to use your tools, to communicate with your horse, by these 3 principals:
Rein Management
Seat Positions
Leg Positions
1.Pressure/Release of Pressure
2.Approach & Retreat
3.Body Language